Cards & Poster ⏤ Atelier Myriam Combier

In the digital era nothing better than to make a mark by sending a greeting card by post!
Limited Edition of cards and poster printed on a beautiful paper with a risograph print in Paris.

Atelier Myriam Combier, creates products with passion, made in France.
Cards ⏤Happy 2018
Limited Edition
- Risograph Gold and Blue
- Printed at après-midi lab, Paris
- Printed on 300gr Munchen paper
- A5 format
- 2 shutters, virgin interior
- White envelope with Japanese closure
1 card + envelope: 7,50€
Hommage à Arp
⏤
Atelier Myriam Combier
Inspired by Jean Arp's works, in the lineage of the Brancusi artist, I developed forms which answer at random of the hand and of the moment. The forms are autonomous, have a dialogue, become confused and exist with regard to the others. This poster become a tribute to Arp.

ADD TO CART

Poster Tribute to Arp
- Risograph signed
- Limited Edition of 30 copies
- Printed on 240gr Munchen paper
- Risograph 3 colors / Made in Paris with passion.

- Poster: 20€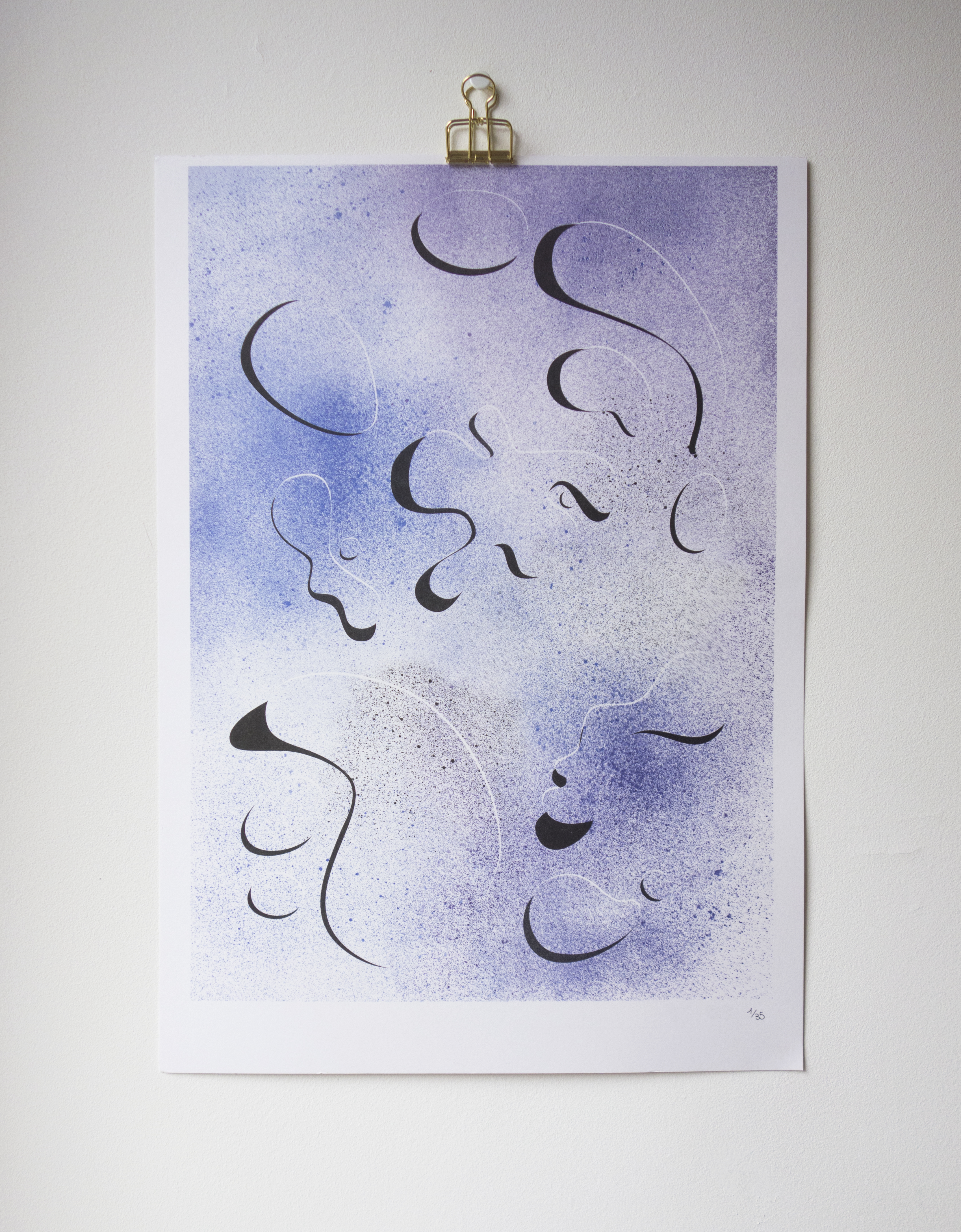 Hommage à B
⏤
Atelier Myriam Combier
The Parisian studio of Constantin Brancusi is the inspiration of this scarf, in tribute to the artist. This place is a definite space, or a set of forms is created, unity but also singularity of each sculpture. In this peculiar universe, color, light, the foreground, the second, respond, mingle, and compose as a picture. A painting that becomes a scarf, a tribute to Brancusi.
Hommage a B
- 90 x 90cm
- Silk scarf 140€
- Made in France
AMC
⏤
Limited edition of Silk Scarf made in France.